Brad Gillis
"I received the new Red Truck Pedal a few weeks ago and Love It.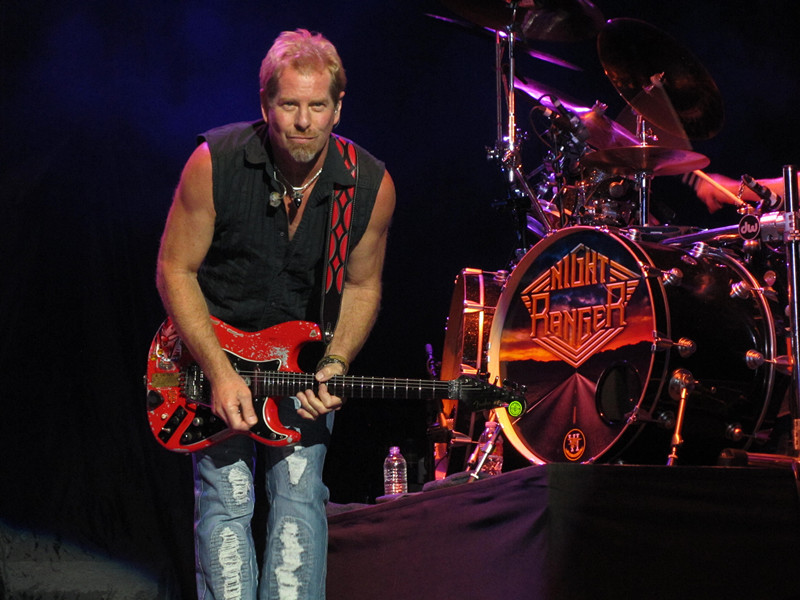 Quote:
"I received the new Red Truck Pedal a few weeks ago and Love It. The internal effects sound great and you can store presets with different combinations of your choice. The small compact size lets me carry it easily on the road for fly gigs where we can't have our own gear. Great job guys!"
BRAD GILLIS is best known for his guitar playing in the chart-topping band NIGHT RANGER. Since Night Rangers first release DAWN PATROL back in late 1982, Brads mastery of the strings and whammy bar have helped lead this rocking AOR band to the top of the Billboard charts with close to twenty gold and platinum albums with sales reaching over 17 million worldwide.
Having appeared in over a dozen MTV and VH1 Music Videos,with TV performances on AMERICAN BANDSTAND, SOLID GOLD, ROCK & ROLL TONIGHT, AXS Network and thousands of live concerts, Brad is one of the few guitar icons of our time that can undoubtedly be recognized by both his aggressively unique tremolo guitar sound and smooth melody.
His first solo album GILROCK RANCH produced the top twenty AOR single, Honest to God, co-written and sung by the legendary Gregg Allman. The "Speak Of The Devil" live Ozzy DVD recorded at Irvine Meadows in 1982 was re-released in late 2012. A new Night Ranger CD "Don't Let Up" was just released in March, 2017.
Gillis guitar history began when his father purchased his first guitar at 8 years old. He started his first band called THE INVADERS at the age of 10. After singing and playing "GLORIA" at his 6th grade talent show, Brad's passion for live performances began. Fresh out of High School, Brad played the San Francisco club circuit five nights a week. A year later when turning 19, Brad joined the San Francisco based funk-rock band RUBICON. Together they recorded two albums, Rubicon and American Dreams, with 20th Century Fox Records.
On March 18th 1978, Rubicon played a massive outdoor concert named "CAL JAM II" at the Ontario Motor Speedway for 300,000 people along with Aerosmith, Santana, Foreigner, Ted Nugent, Heart and others. The Concert was released as a live double album and featured on network TV. When Rubicon disbanded, Brad with two other band members, Jack Blades and Kelly Keagy, joined with Jeff Watson, and keyboardist Alan Fitz Fitzgeraldto form NIGHT RANGER.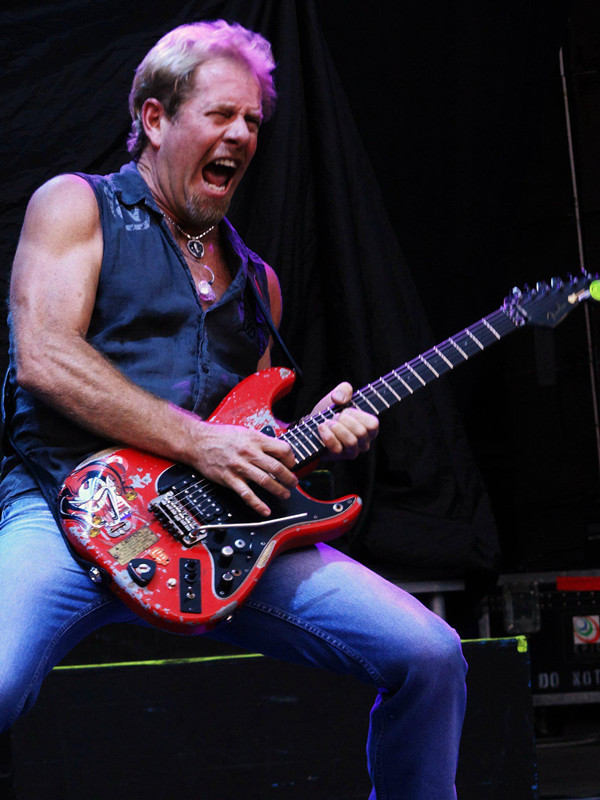 In 1982, after the unfortunate death of legendary guitarist Randy Rhoades, heavy metal icon OZZY OSBOURNE recognized Brad's talent and asked him to supplant Randy on his ongoing tour. For the next year, Brad toured the world with Ozzy supporting the DIARY OF A MADMAN world tour and can be heard playing lead guitar on Ozzy's "SPEAK OF THE DEVIL" live album recorded at the RITZ in New York in late 1982.
In late 1982, Night Ranger was offered a record deal with Boardwalk records, Gillis had the difficult task of choosing one path over the other. Soon after, Night Ranger was releasing hit after hit and touring the world throughout the 80's.
To this day, Brad is still recording and touring with Night Ranger, performing hits like Dont Tell Me You Love Me, Sister Christian, When You Close Your Eyes, and (You Can Still) Rock in America, just to name a few. Night Ranger's 2012 release of the DVD and CD package "24 Strings And A Drummer" captures a rare live performance of the bands acoustic renditions of their top hits and more.
After years of being one of the top grossing touring bands of the 80s, current original members Brad Gillis, Jack Blades and Kelly Keagy and new members, guitarist Keri Kelli (Alice Cooper, Slash) and keyboardist Eric Levy are still touring the world with a hefty yearly schedule. With Japanese and European shows pending, Night Ranger also toured the US and Europe with Journey and Foreigner with 65 shows through October 2011.
Night Rangers Hit Songs"(You Can Still) Rock In America", "Sister Christian" and "Don't Tell Me You Love Me" have been picked up for the hit video games GUITAR HERO and ROCK BAND. Brads musical side projects include placing over 400 songs for ESPN's Sports Center, Monday Night Football, The X Games, Fox Sports, Tiger Woods Sony Playstation Games, EA Sports, The Fuse Channel and many others.
Soundtracks by Brad and Night Ranger hits can be heard in dozens of movies (Explorers, Tommy Boy, Secret of my Success, Boogie Nights, Friday The 13th, Rock Of Ages) and current TV shows (American Dad, Family Guy, Glee). Brads music has been heard on Monday Night Football segments and hundreds of worldwide Television sports and TV Networks. Brad is an avid Vintage Guitar and Amp collector and has been featured on covers of Guitar Player, Vintage Guitar Magazine, Guitar World, Guitar For The Practicing Musician and over a dozen Japanese and European Guitar Magazines…..